At home with influencer Ingvild
THE SCANDINAVIAN HOME
Nofred invites you to read our first 'Room Chat'. A chat about the way we live with our children in the entire home. Home is more than just a living place, it is where our hearts are. We often find inspiration from others in the world around us and style our homes to make them personal, to make them ours.
We have had a chat with the inspiring Norwegian mum and interior influencer, Ingvild, about the way she lives, her personal touch and making space for her child in their home. Enjoy!
Where do you live?
I live in Norway, in a place called Lye, 30 minutes from Stavanger.
Why did you decide to live there?
I wanted to live here because of the nature and the fantastic view! I really love it here.
Had you already established a family when you moved here? Why did you choose this place?
I already lived in a apartment, 10 minutes from here, with my husband and our two cats. We wanted something bigger and therefore we bought a house instead.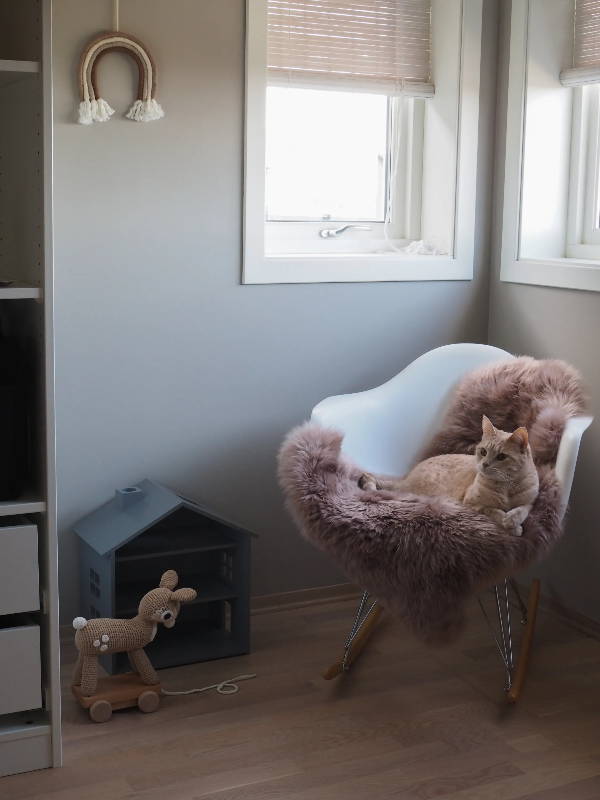 Minimalistic and simple decor and one of Ingvilds two cats. Nofreds Harbour house, the dollhouse you dont want to tidy away.
What is important for you to call your place a home?
I need to have it clean and open. I love the minimalistic, modern and scandinavian interior styles. This makes it a home for me. Some "one of a kind items" that means something to me is also important, because it separates my home from others with the same style.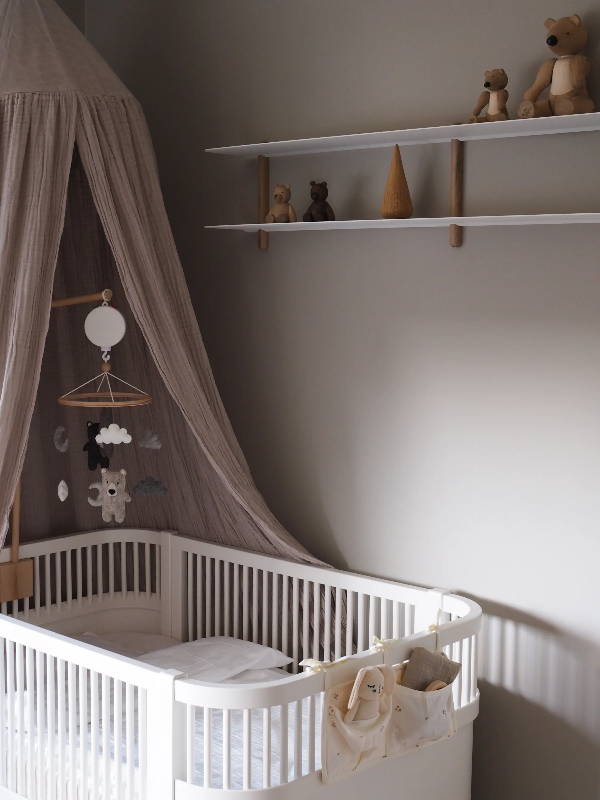 The childrens room in soft and beige colours. Classic bed from Sebra and a cute storge from kongens sløjd.
What is the colour of the wall in the childrens room?

The color of the room is called modern beige! I love it! It's kind of a Mix of grey/beige colors
What inspired your styling?
I find a lot of inspiration on Instagram! I love to search on different hashtags and seek inspiration.
What are your children's favourite things in their bedroom?
I think my daughter's favorite thing in her bedroom by now is the Handmade mobile over her bed. She loves to lay there and watch and listen to it.
Do you think it is important for a child to have their own bedroom?
I only have one child, but yes it's important for me that children have their own room. First of all it's practical because they can have their things in there, and I also think children needs some privacy or at least the opportunity to privacy as they grow up. If I'm having more kids they will "all" have their own room.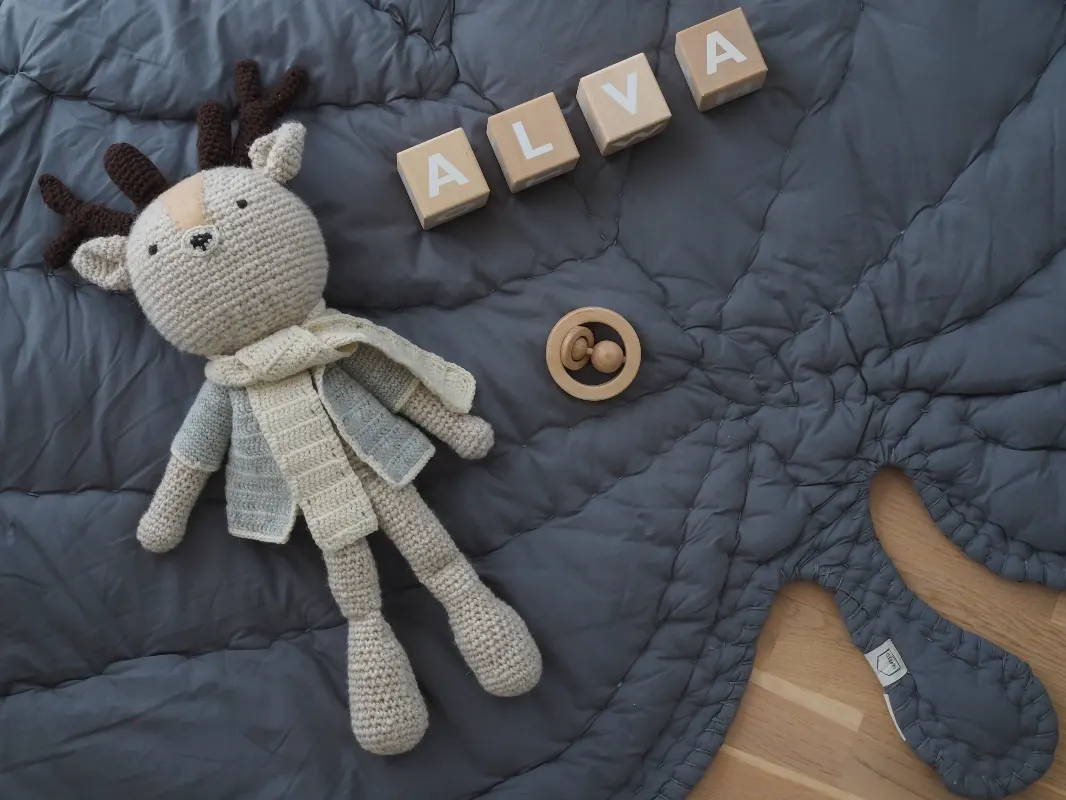 Beautiful and soft Leaf Blanket from Nofred, use it as a baby blanket and let it grow with the child. Older Children love to sit on it and watch televion.
How do you make space for your child in your home?
My daughter is only 2 months old, but she already has her own room. She doesn't sleep there yet, but we still use the room. She also has her own chair by the dining table, a crib in the living room, and also a baby gym to play with for now. It's important to me that her things and furniture matches the rest of the interior. I guess someone thinks that's crazy and unnecessary, but for me it's important. Until she is old enough to say she wants a pink chair in the living room, I'm keeping it this way.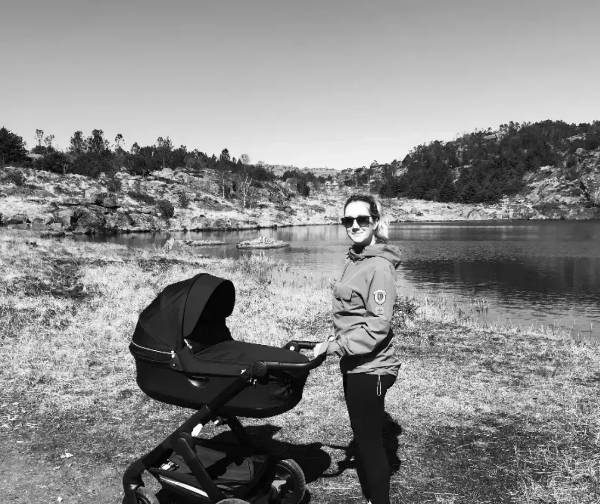 What are your favourite interior brands?
My favorites for furniture must be Menu and By Lassen. And I love the wooden furniture for children by Nofred! It matches perfectly with the rest of my furniture. I also have a lot of smaller interior and beddings for my daughter from Oohnoo. I love interior items, especially wooden animals from both Architectmade and Lucie Kaas. Perfect for both children and adults. My daughter has a lot of wooden animals in her room. I also have a thing for art! I love the items I have, made by artist Kristiina Hataaja and Laurie Poast.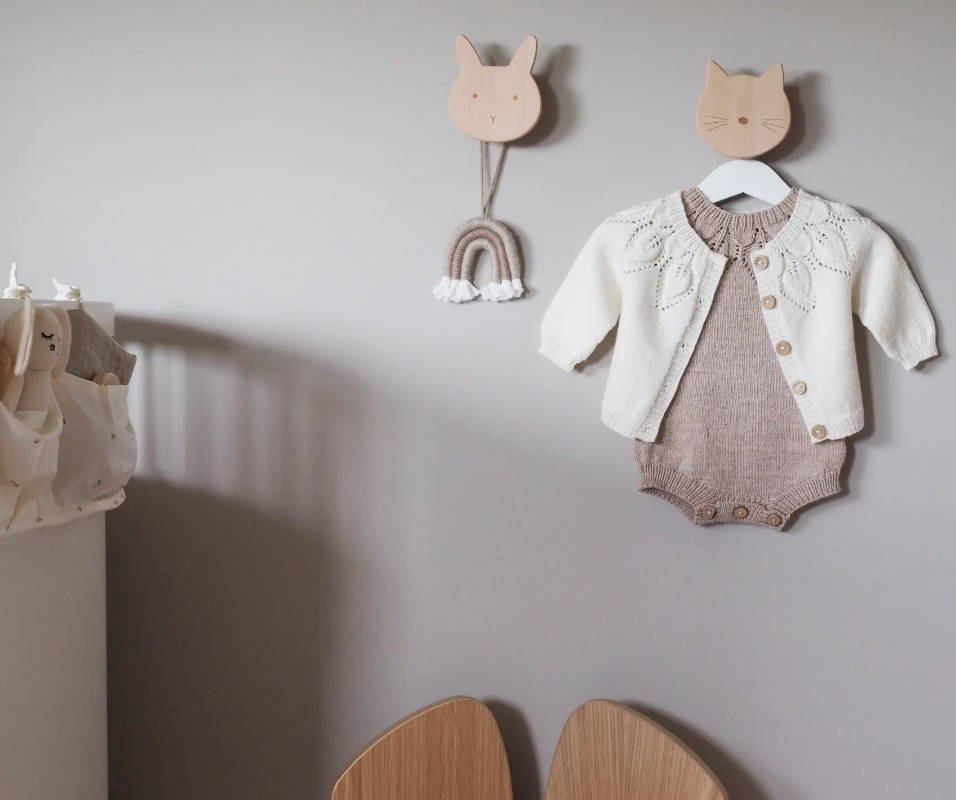 What are your favourite clothing brands for your children?
I guess it's Newbie and the Norwegian brand Nøstebarn. I Also love the clothes from Marmar Copenhagen.
I think it's so cute with little bows that matches the outfit, we have a lot of them, handmade from Sommerfuglenbarn.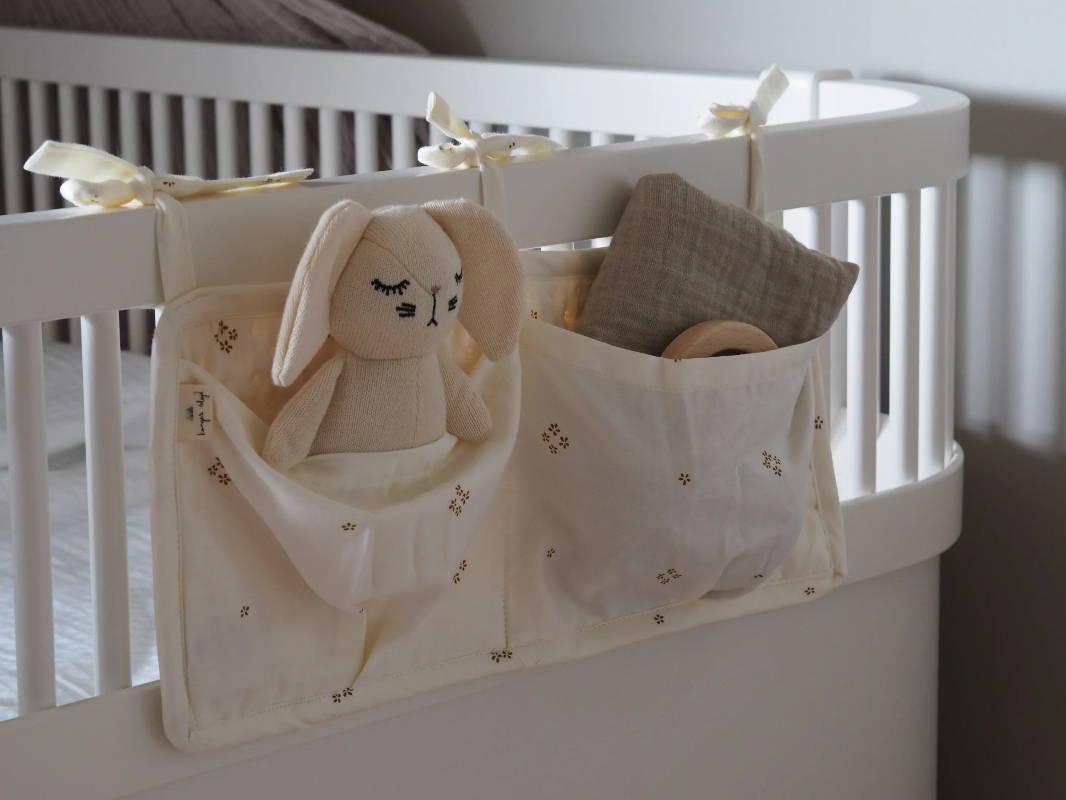 Psst... Q&A's with cool mums is only a click away...