We love to create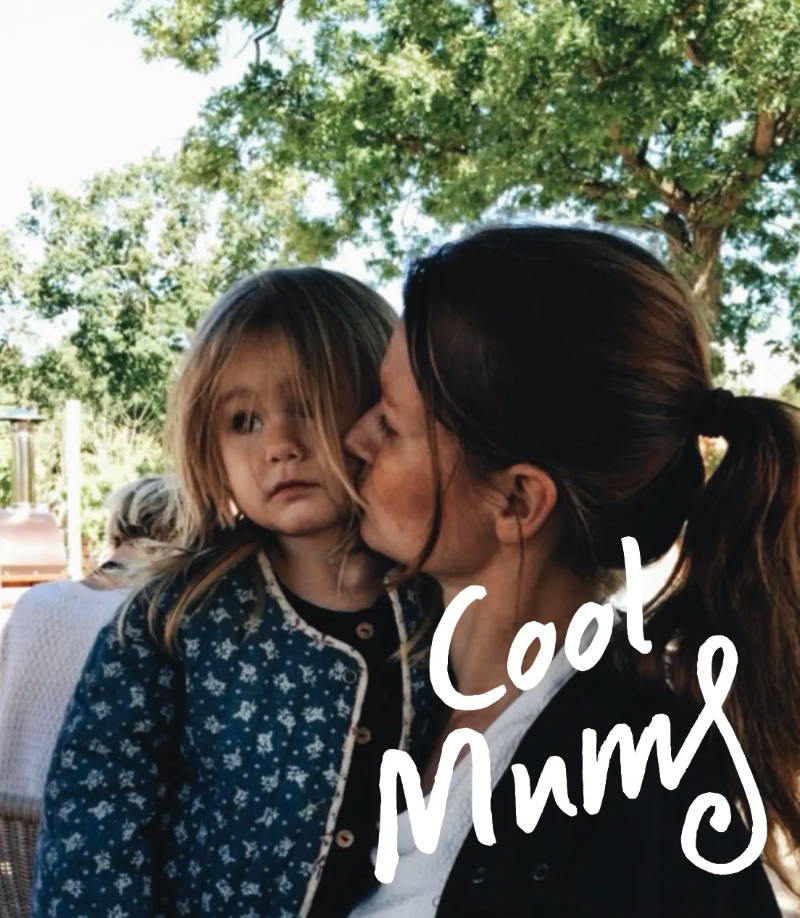 Interior Designer and Stylist

Interior stylist and cool mum Vivian, 34, knows how to live her life to the fullest. Even when some things like a neat home clear of unused toys, can become wishful thinking. With two young daughters, her husband Mark, 10 chickens, Wyp the dog, Lot the cat and her own company - her life in the Netherlands' beautiful countryside is filled with love and morning trips to the lake.
Meet Vivian and find out how she makes all of this possible; being a mother to Sjors Olivia, 3, and Pien Marie, 7 months as well as being a very talented stylist with her own company, April and May.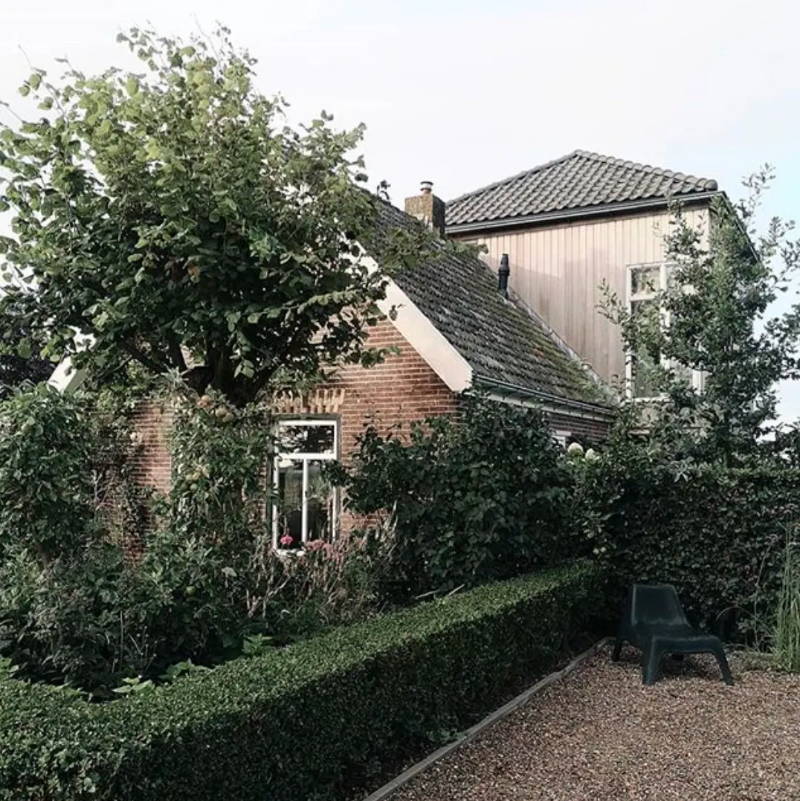 Vivians idyllic house in the countryside.
A typical weekday in Viavian's family ...

We try to be at home with our children as much as possible, so they only spend one day a week at their grandparents and the rest with us. Mark works four days a week and I work two days and two evenings a week.
As we still have a baby, we are pretty homebound, but we try to start every day with a walk to the lake. Pien has her first nap in the stroller, while the rest of us play in the sand or in the water. We love to be outdoor as much as possible.
What is your favourite thing to do as a family?
Our weekend mornings at the lake, just the four of us.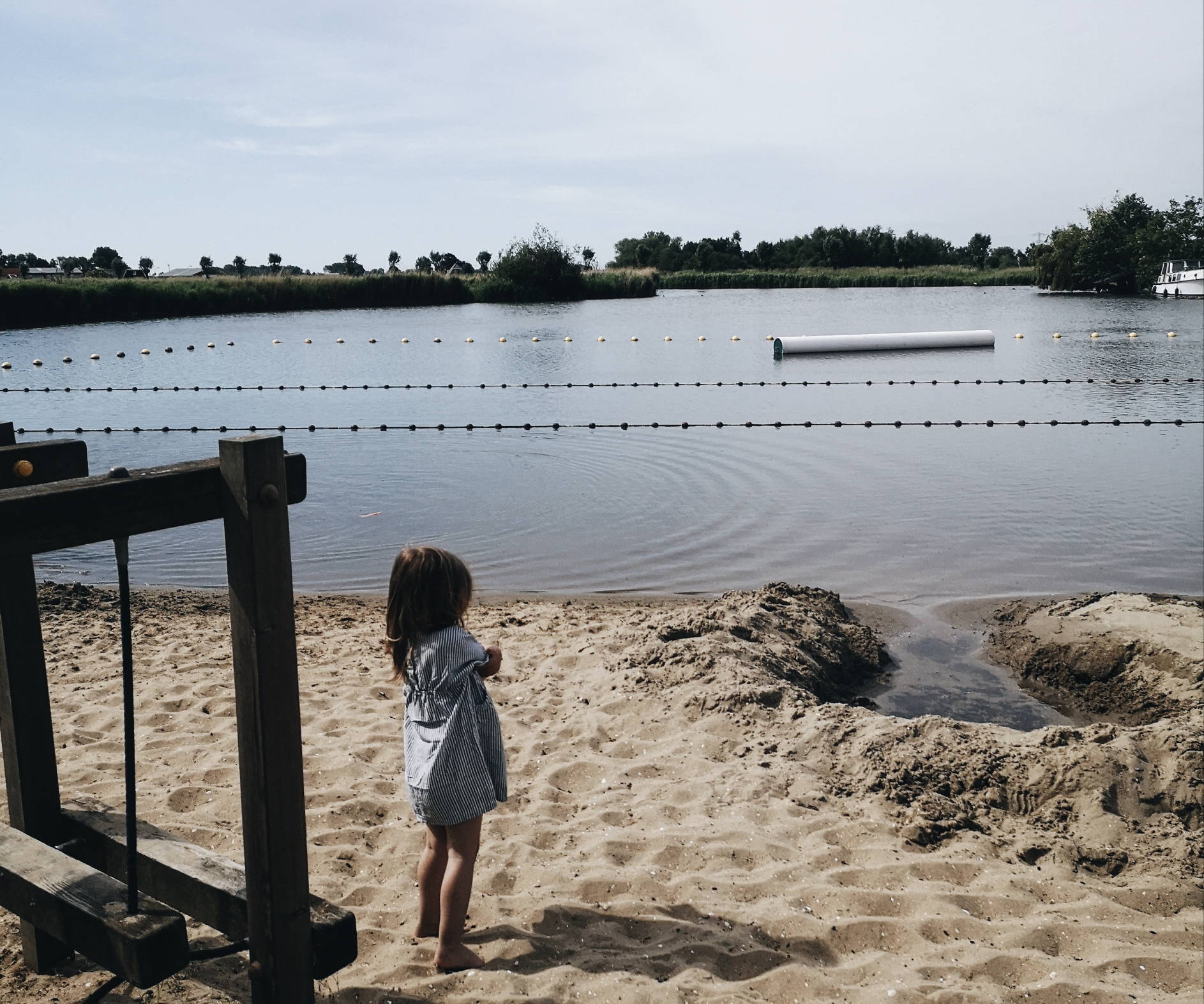 Pien 3 years old, by the lake near Vivian. The lake is like a little beach.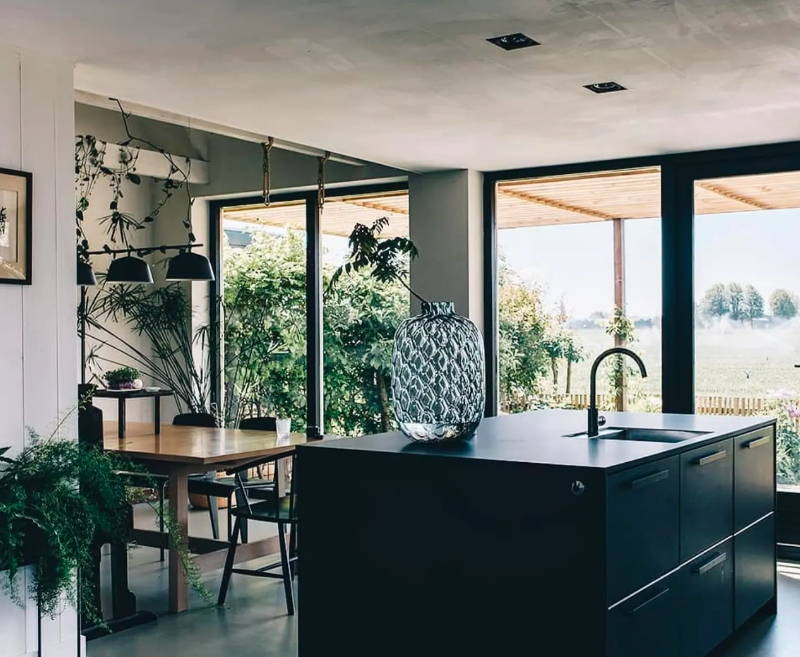 How do you decorate your home?
Because I am a stylist I see a lot of products, news and trends, but I do like to keep our own personal style. We love nature, sustainability and second-hand products. Our home is a very personal place, with things we love and has sentimental value for us.
Do you include your children in all the rooms of the home?
Yes and no. Our living room currently feels like a child's room, with lots of toys, play nooks and shelves with a lot of storage to tidy everything away at night. In the kitchen and dining room, you won't find any toys, but we do have a creative corner in the dining room with stationery, paper, paint and pencils. We love to be creative!
How do you feel about all the stuff that comes with children?
There is a lot! But it's ok, they love it. And I think it's great that they can choose to play with different things in the mornings. When we are done with an activity, we tidy up before moving on to the next. This way it stays kind of neat, well not always of course ... wishful thinking ;).
Every night we tidy everything back in the storage boxes and shelves, so we can have a fresh start every morning. This means we can have our adult interior in the evenings.
How do you balance being a mother and working at the same time?
The balancing begins with me letting go. Letting go of work when I'm with my kids and letting go of the kids when I am working. But ... I am still working on that ;)
What is your routine for getting your children to bed in the evening?
We keep the same, routine every night and that really works for us.
Dinner at 5.30pm, directly followed by showers or bath time with dad and straight after that, I take over with reading, singing and waiting while they fall asleep. I never leave their room while they are still awake, usually, they fall asleep within 15 minutes. Although sometimes it can take 50 minutes... And that's ok.  
What do your children do, that makes you laugh?
I love that Sjors has started talking, and she is becoming very good at it. I really love the little stories she tells me. But most of all I just love how they love each other.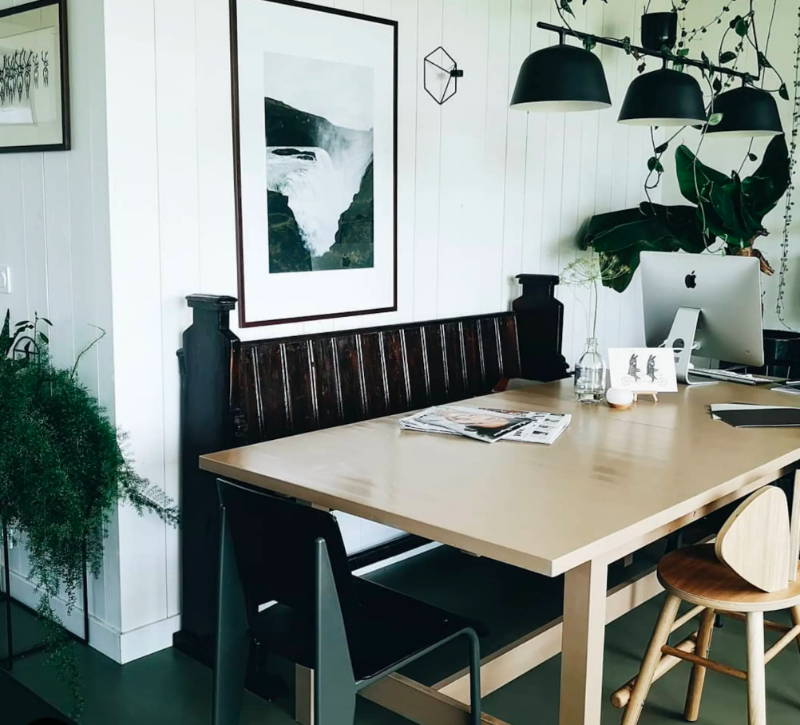 What is your best holiday memory?
We recently had our first holiday all four of us. The children are still so young, so I really enjoyed not having to do anything other than be with them.
What do you miss the most from your life before children?
Well, that's easy ... going to the toilet alone, not being mum 24/7. I miss my personal space.
The girls love to be close, some days they are almost attached, and so is the dog and the cat. So yes, being alone, by myself ... maybe I need to do something about that :)
What would you do if you had a full day off from parenting?
I always want to do so much. I never know where to start and end up drinking coffee, having lunch and going out for dinner. This does sound pretty perfect, but sometimes it would be good to tick something off the very long 'to-do list'. I would really like to declutter or paint that bathroom window.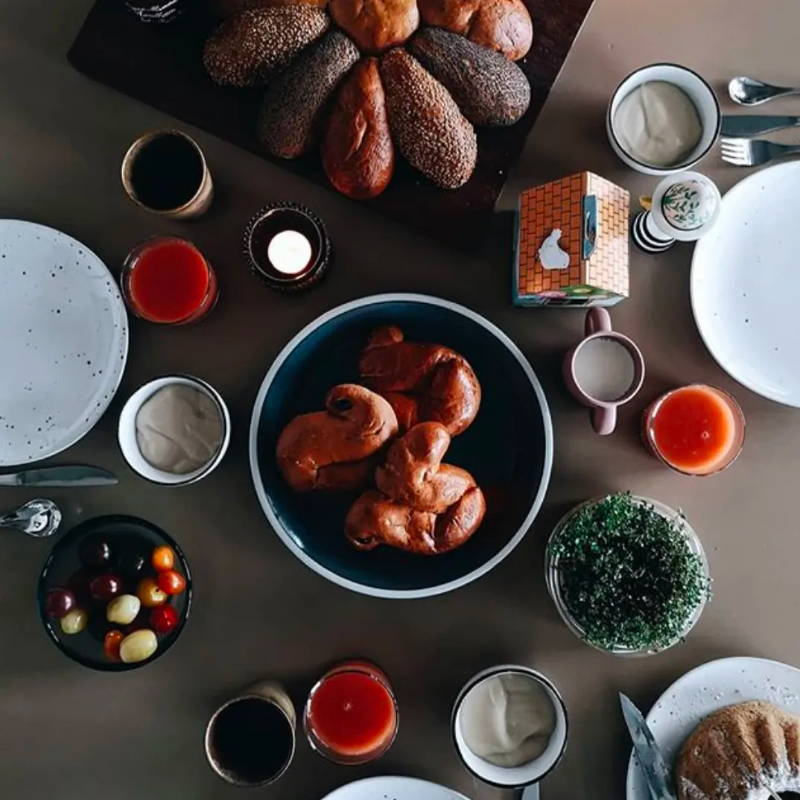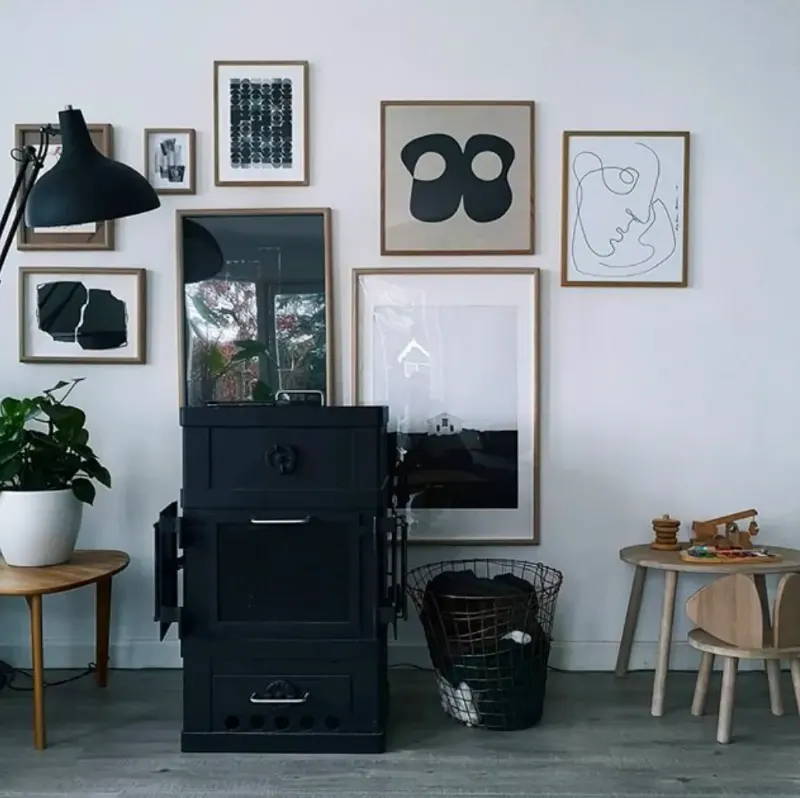 What are your favourite Nofred products?
For sure the
Mouse Chair
, the design fits perfectly into our home, which for me is very important. And with two daughters who really, really love dolls, little mice and everything else that fits into a
dolls house
, we can't have enough of those. I also love the
mirror
, it is not only for the kids, but also for us parents. It would be so nice as a little dress up corner in the girls bedrooms!
Psst... More Q&A's with cool mums is only a click away...