Neutral colours with Maja Sode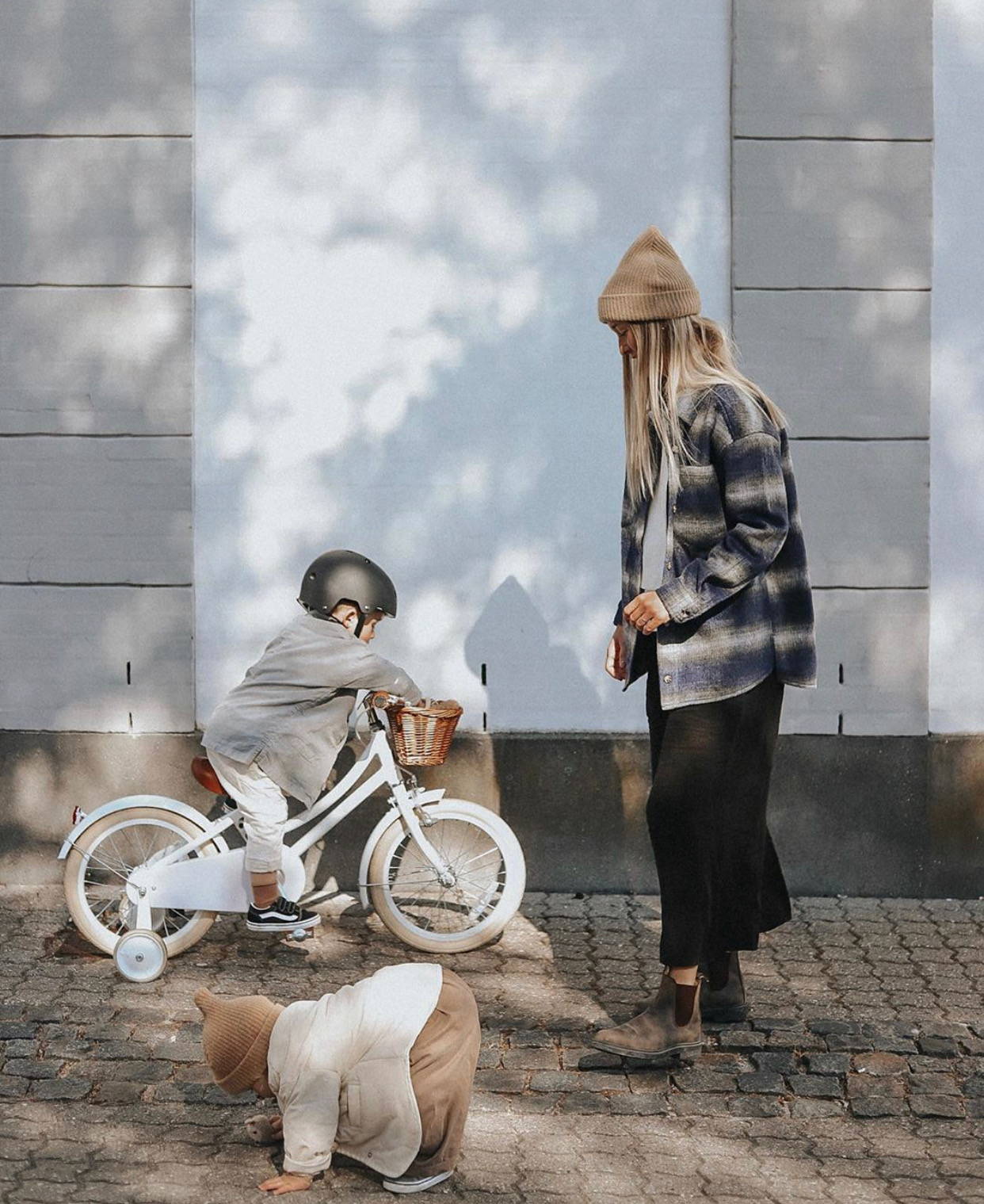 STAY-AT-HOME MUM, 29 YEARS, WITH AN EYE FOR NEUTRAL COLOURS

NEUTRAL COLOURS IN BEAUTIFUL HELSINGØR

We have had a chat with Maja, a stay-at-home mother, who enjoys all the time she have with her little Ellie (1) and Alfred (3)
- about home with kids and her love for subtle tones and furniture that lasts for generations to come.

We wish we have the same ability to make interior look colourful while staying tone in tone.
Enjoy !
Describe your place?
I try to keep it tidy. Firstly, I think it's much more pleasant to live in a tidy place. Secondly, we live in a small rental, so it doesn't take long before mess takes over. That said, I believe where there are kids there is mess. I try to find a balance, where the children can play freely and make a mess, whereafter we tidy up together before bedtime. We are still working on the together part!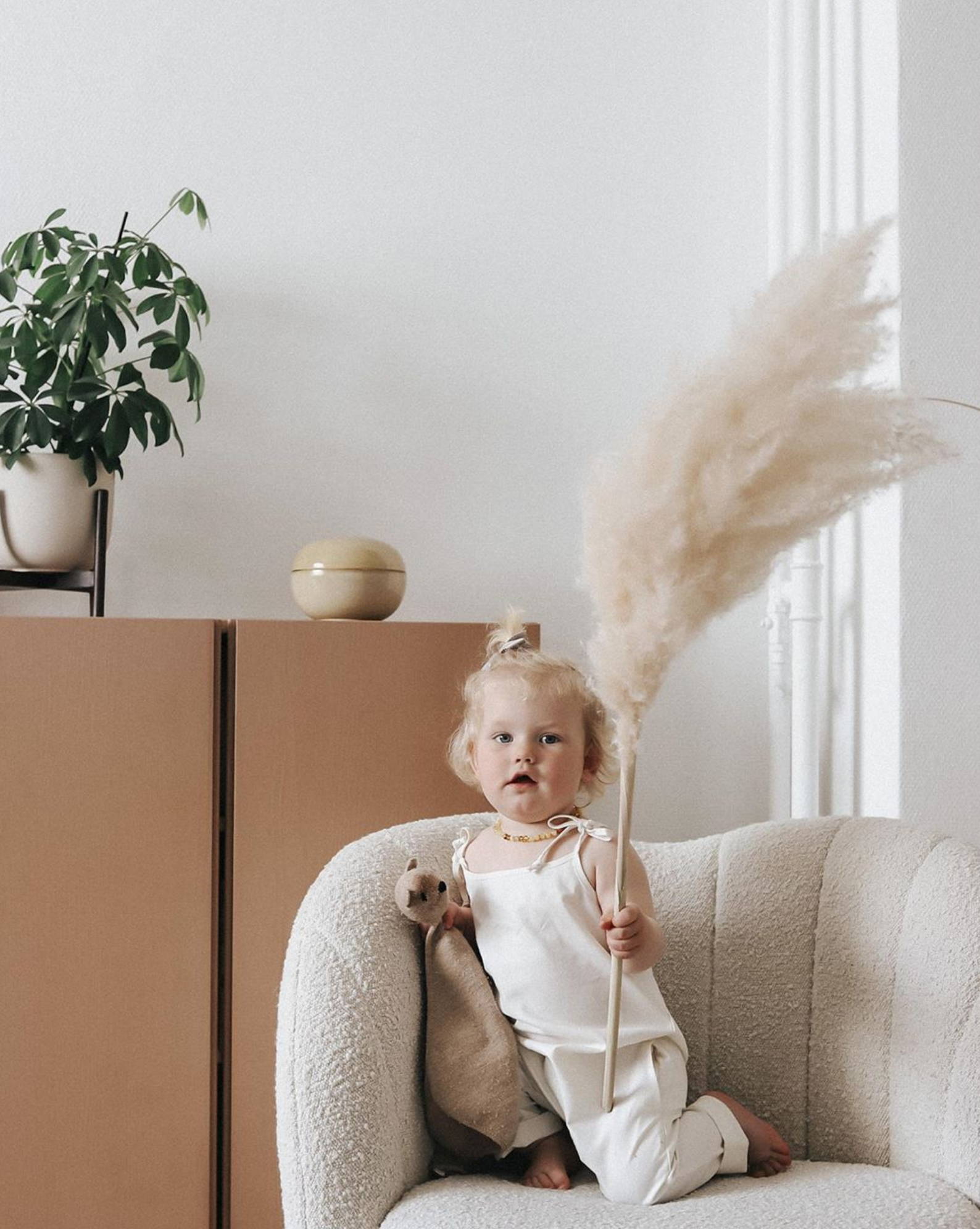 How has your interior changed after having children? 
I am the kind of person who changes things in our home all the time. I find it important to make room for everyone. The kids have a cabinet in the livingroom filled with toys, but I like our home to look nice and calm. It's our base, it's where we relax and recharge. The kids can play with anything they like and we tidy up after, so our home doesn't look like a daycare. So all in all my interior hasn't changed much.
Do you embrace the amount of stuff that comes with having children?
I find it very challenging! As much as I love neutral colors, wooden furniture and classic toys that last for generations and that can be passed on to siblings, friends and maybe grandchildren one day ... my kids love Peppa Pig and Paw Patrol just as much as every other kid! We try to teach the kids to pass their unused toys on, so that other kids can have fun with them. And, so far they are really good at it.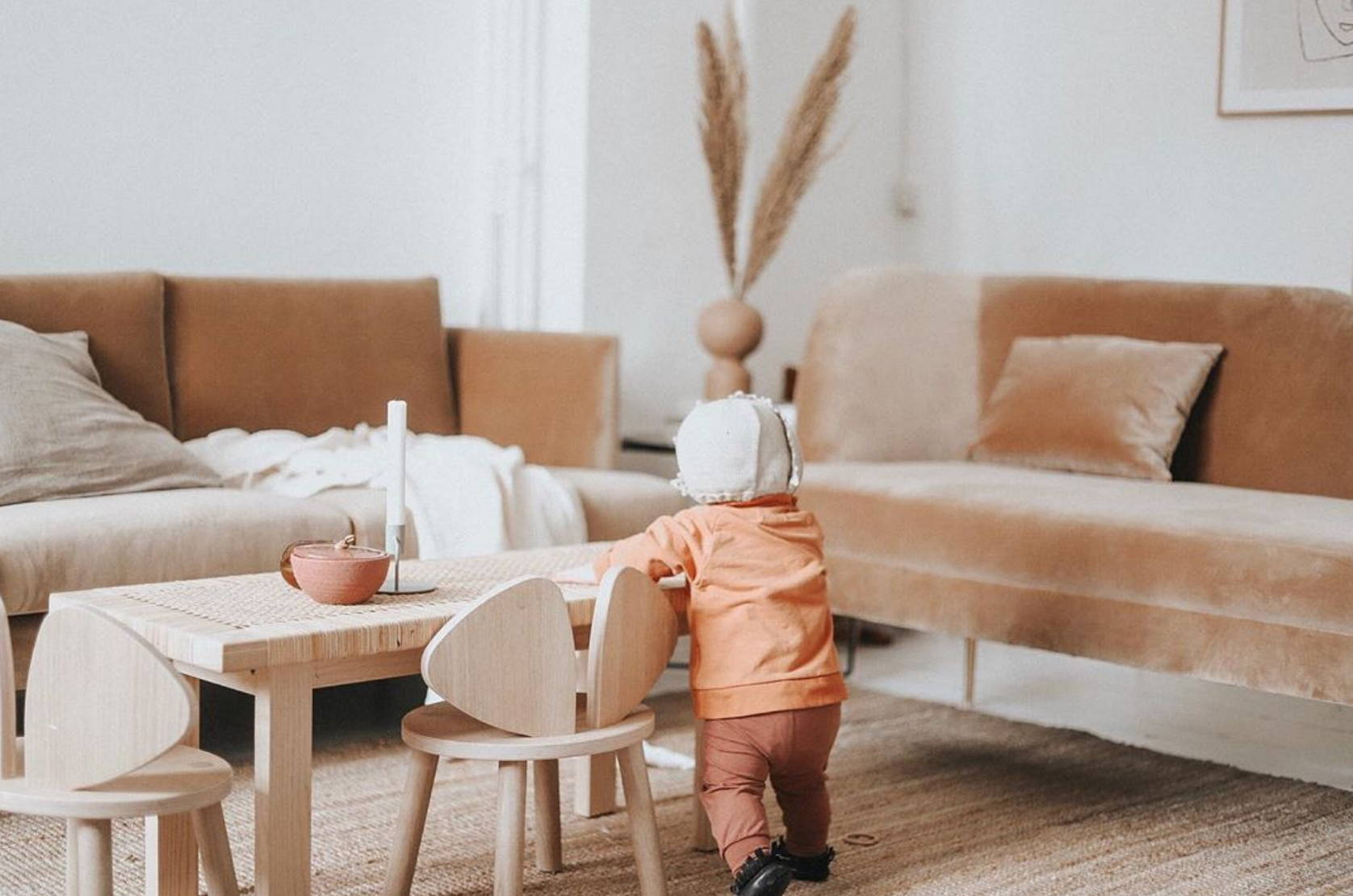 Which rules do you live by when it comes to interior for children?
I guess my key word is classic, whether it is for the kids or for the home in general. I like to choose things that are classic, things I can picture in our home 5 or 10 years from now. When you have a simple and classic base, you can easely change the feel without changing furniture; I often change little things, like a flower wreath, new bedding or a new wall color.
What are your thoughts behind the children's room?
We only have one kidsroom. At the moment my son Alfred has it to himself, but in time his baby sister Ellie will move in too. When I decorate, I want the room to look neutral but still cozy. I want it to be a place where both kids feel at home. I try to add playfull details, like the swing Alfred recently got in his room, and he loves it. He has one big cabinet for clothes and toys, and it is great to be able to put those things away to create a calm base when it's time to sleep. We mostly have different types of wood, keeping a classic style.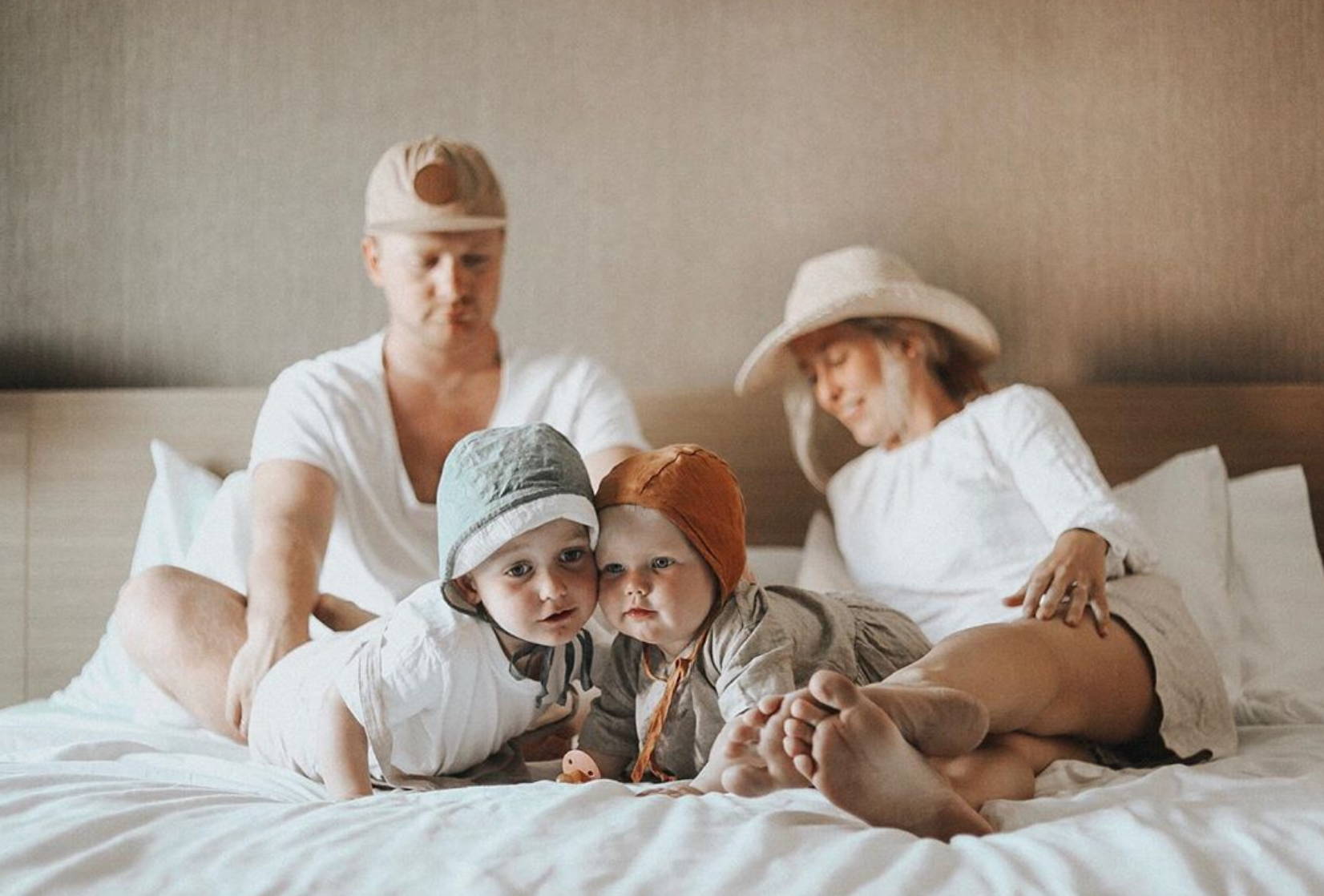 Which colours do you prefer?
Neutrals. It's classis, easy to style, creates a calm enviroment and fits well with the rest of our home. At the moment I love warm earthly tones, and I try to work those into the interior.
Do your children have toys permanently in the living room?
The kids have a small cabinet in the livingroom. Every now and then we change the toys in the cabinet so it won't get borring, sometimes we have a railway in the livingroom for a week or two, and some toys travel back and forth.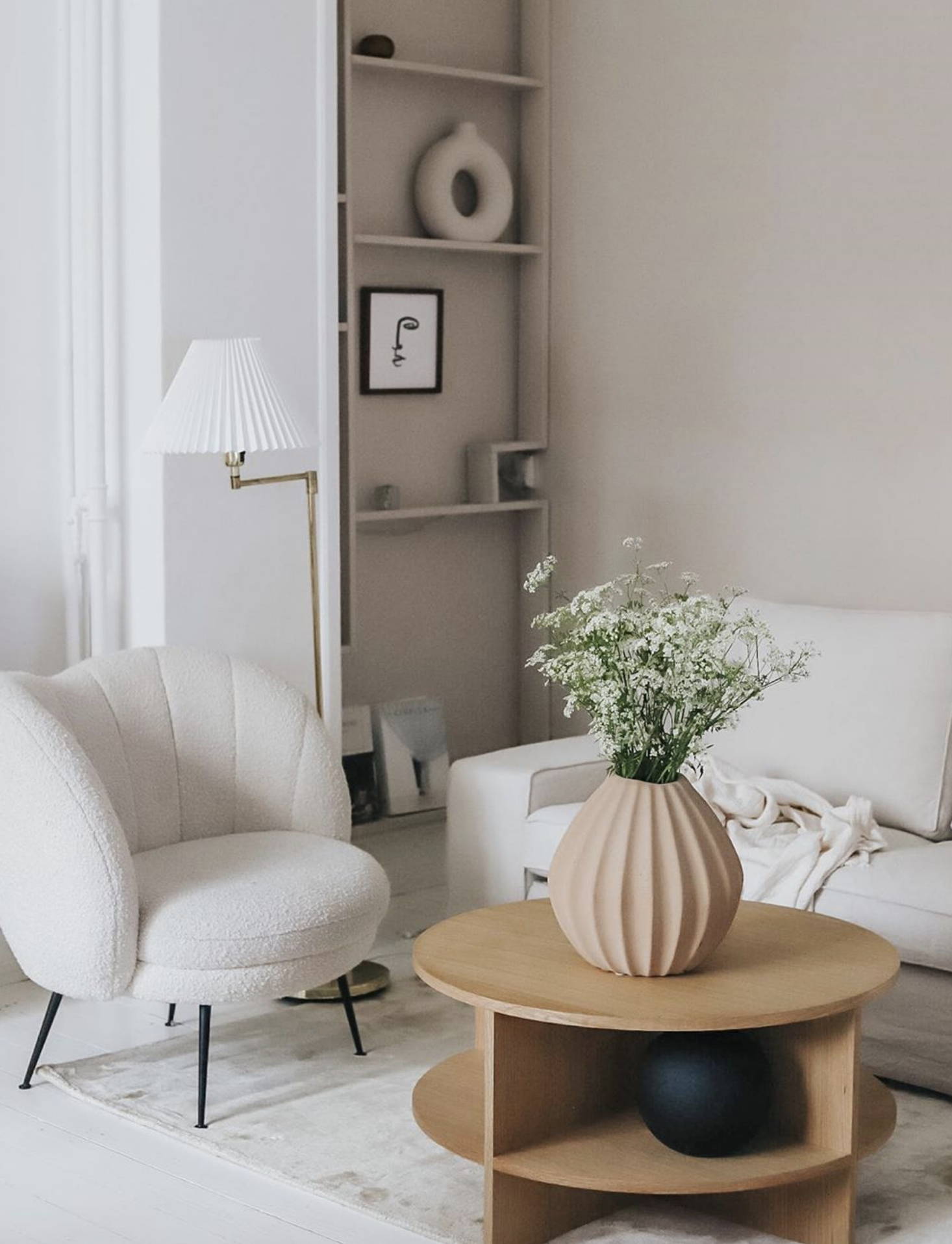 The newly decorated livingroom, with the beautiful newly built full wall cabinet.

Which room do you use the most?
Our livingroom. This is where we eat, relax, play, watch TV, play games, basicly everything.
Which are your 3 favourite brands?
When it comes to kids interior there are so many beautiful brands and it's so hard to pick my favorites, but here goes:
Nofred: I especially love the furniture, where the classic design meets the playfull kids universe. The Mouse Chair unites a classic wooden chair with the playfull mouse ears. Brilliant!
Ferm Living Kids: Another brand that unites classic and playfull in a beautiful way. A classic and practical basket for storage, shaped like a pear. I love it!
Woodchuck: This is not a brand for kids only, but I love everything they make. Everything is made from wood; bunk beds, play kitchens and storage solutions. Their Umi play kitchen is to die for and is very high on my wish list for the kidsroom.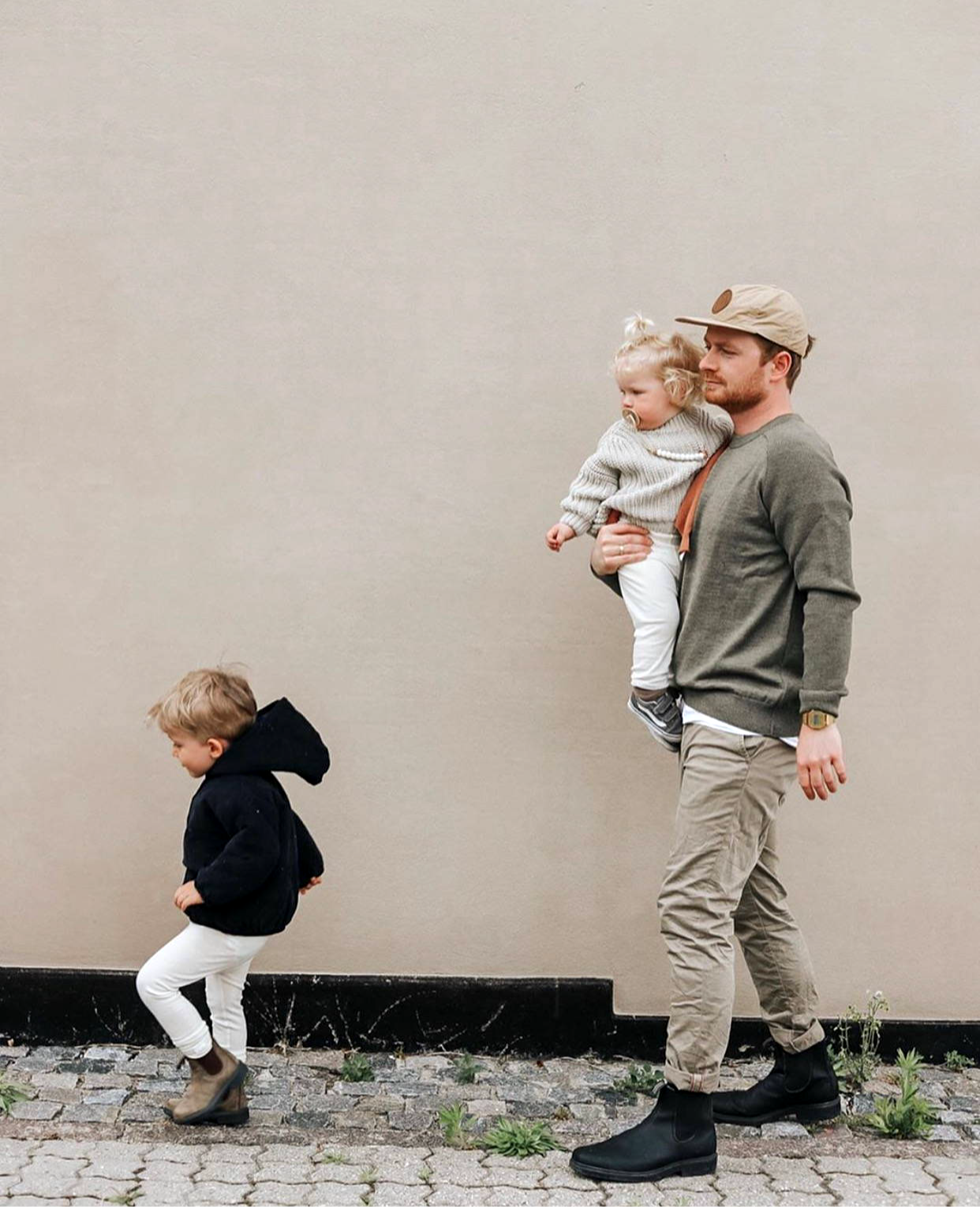 What are your favourite products from Nofred?
The Mouse Chair, without a doubt! They fit around the coffee table, around the little table in Alfred's room, and they are great little ones who can't reach something. My kids love them too!
The Mouse Chair Junior is on my wishlist for Alfred. He has grown too big for the baby chair, but still needs to sit a little higher than he would on a normal chair. And it would compliment our dining table so well.