Noticeboard + Magnet Set – New design by John Astbury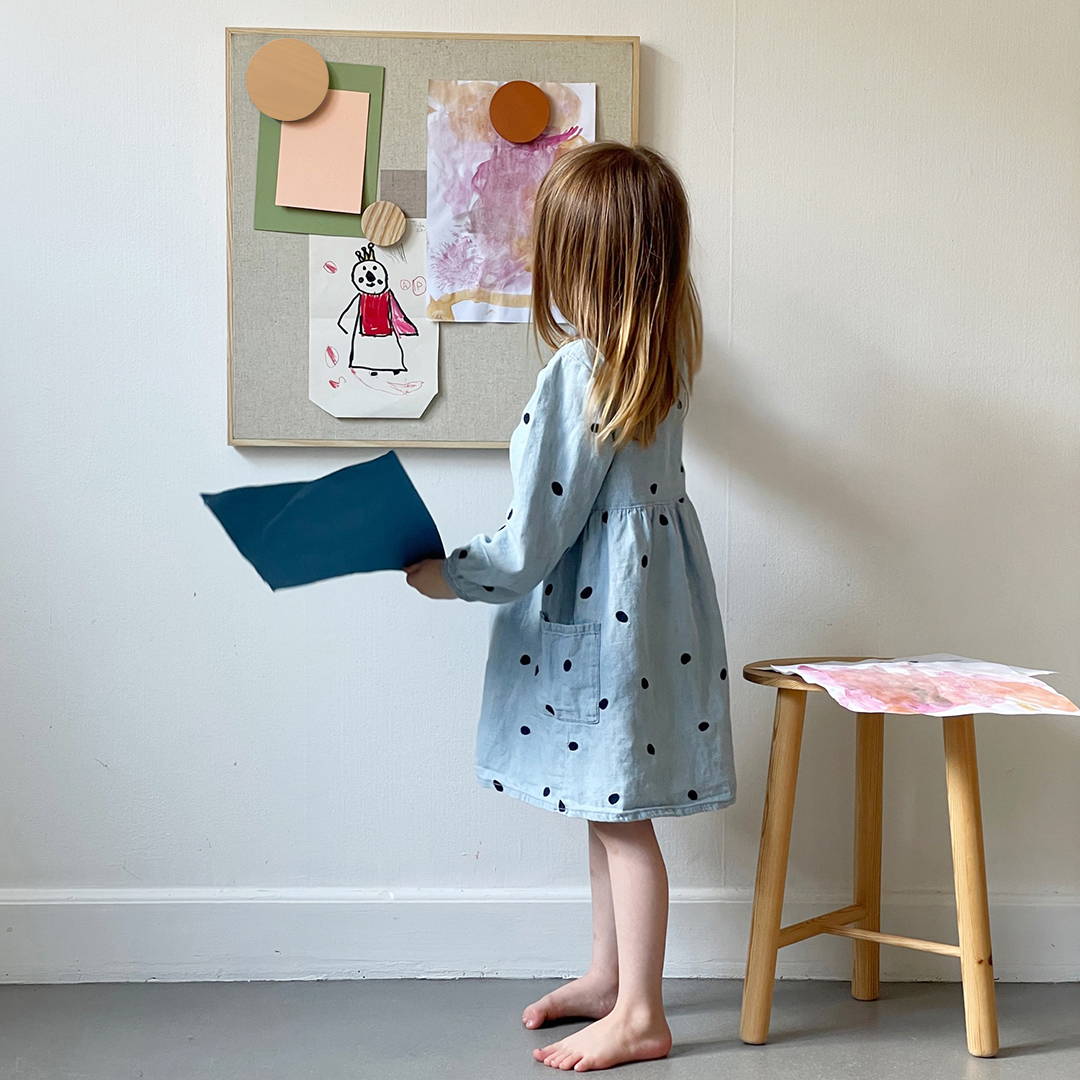 Noticeboard + Magnet Set - New design by John Astbury - Launching April 27th!
Little everyday pieces of art in the making
This linen covered magnetic board provides the perfect place for displaying drawings, school schedules and your child's favourite photos. The Noticeboard and The Magnet Sets provide tactile geometrical shapes that allow your child to explore playful combinations – it´s classic cubism for curious kids.
"A linen covered magnetic board that provides a valued place for your child's daily pictures and other keep sakes and memories"
– John Astbury
The Nofred Noticeboard is designed by John Astbury, who moved from his native England to Sweden to pursue design.
From his Stockholm studio, he creates work that is subtle and informed. Drawing inspiration from language and archetypes, his aim is to create simple and iconic designs that establish new relationships with the familiar.
John Astbury has designed for companies such as Skagerak, Muuto and &Tradition.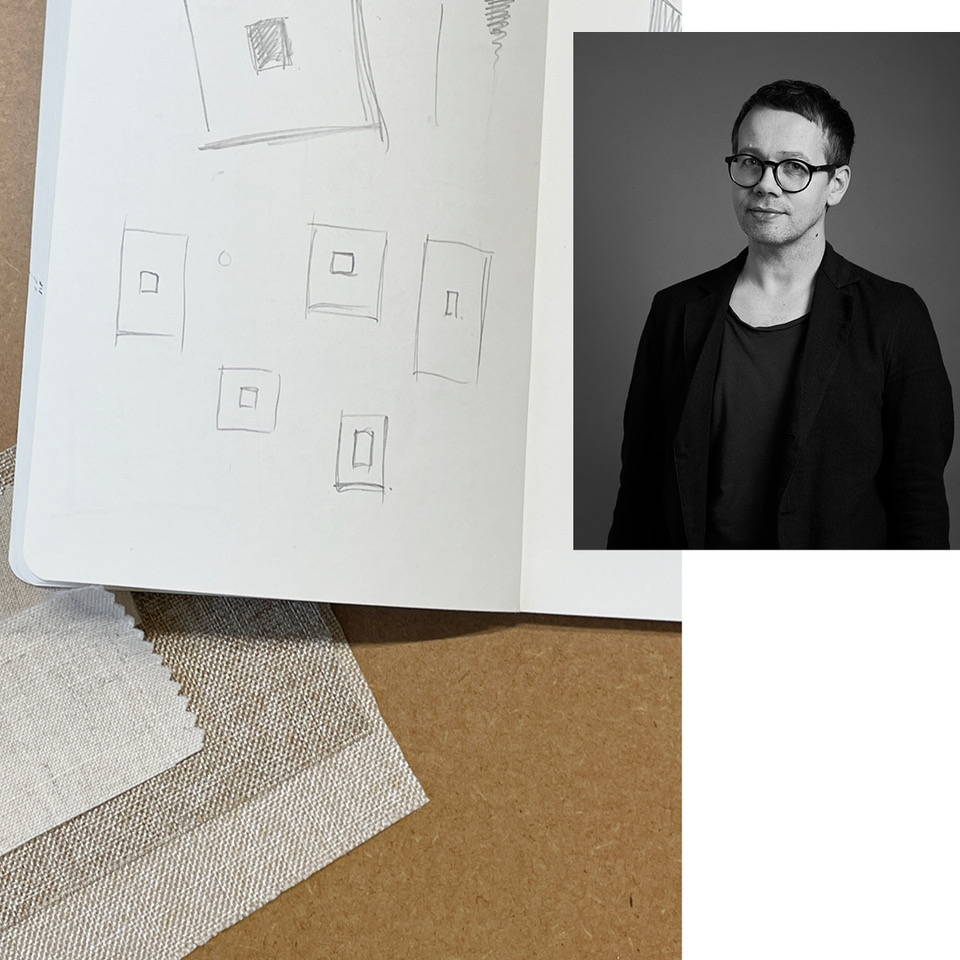 Noticeboard
€ 135

+ Magnet Set:

€ 40
Noticeboard + Magnet Set comes in two colourways: sand and blue.
Show it – and tell it
Nofred wants to create design that underlines the beauty of family life and meaningful relations. We are always aiming to create room for children while maintaining aesthetic craftsmanship that will fit in beautifully everywhere in your home. And with John Astbury´s design approach, touch and not to mention mindset, our design has a new and natural dimension.

With the Nofred Noticeboard by John Astbury you can make sure to highlight what really means something.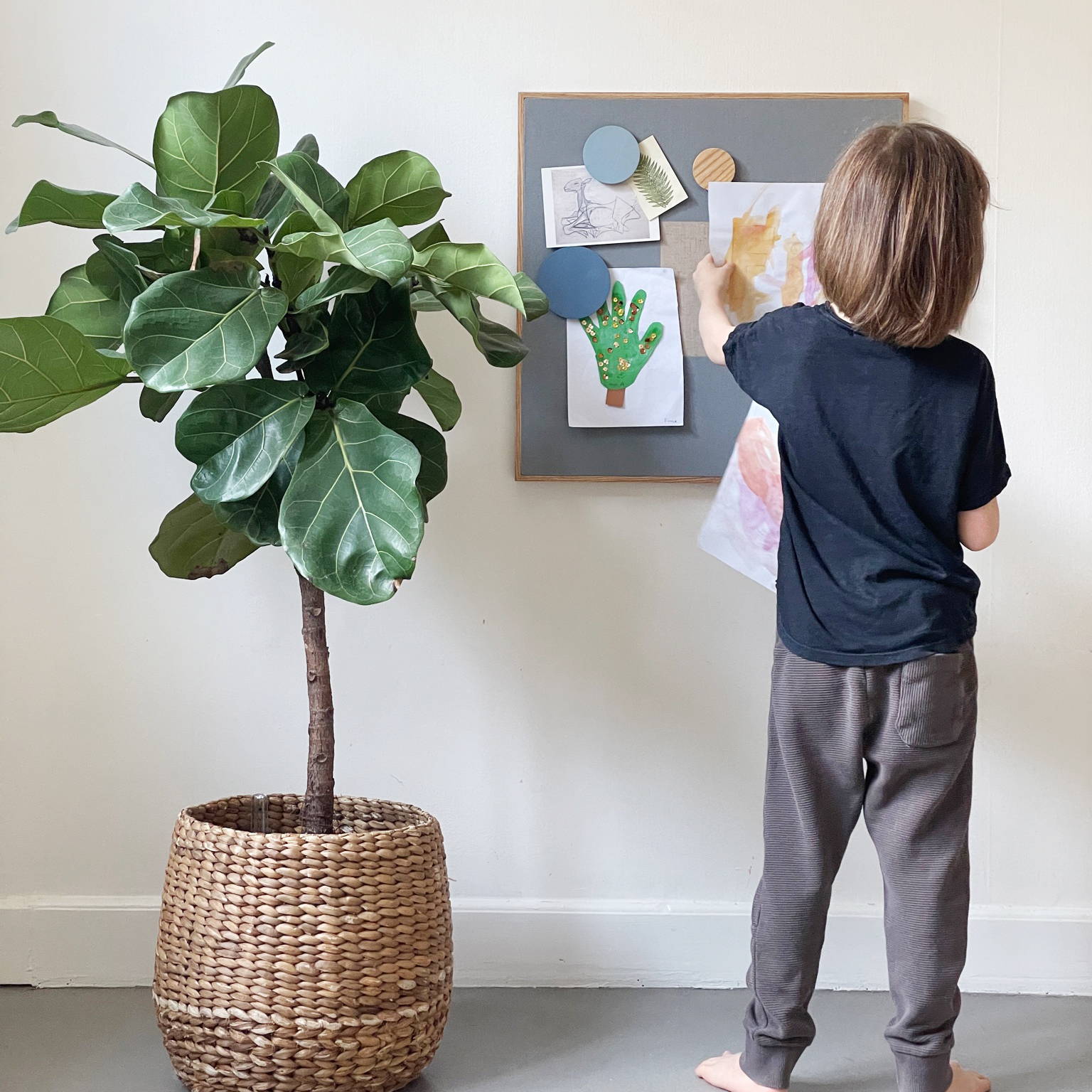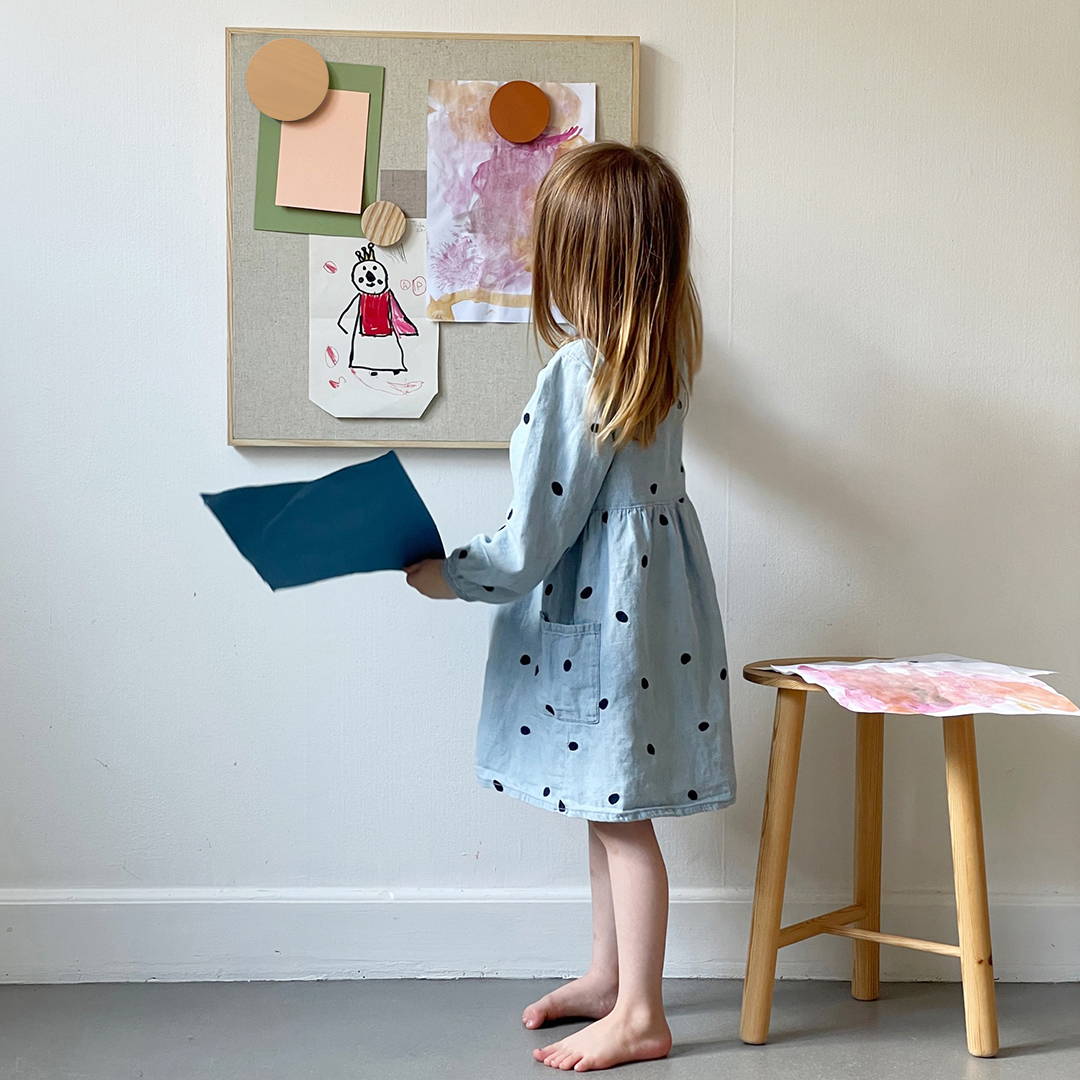 A visual display of your child's personal creations is of crucial importance. By proudly letting your child exhibit their work in the home, you create an affirmation and recognition of your little loved one´s personality and self-expression. Exploring the first exhibition together and truly see your little loved one in a new light, making memories together, now, and long into the future!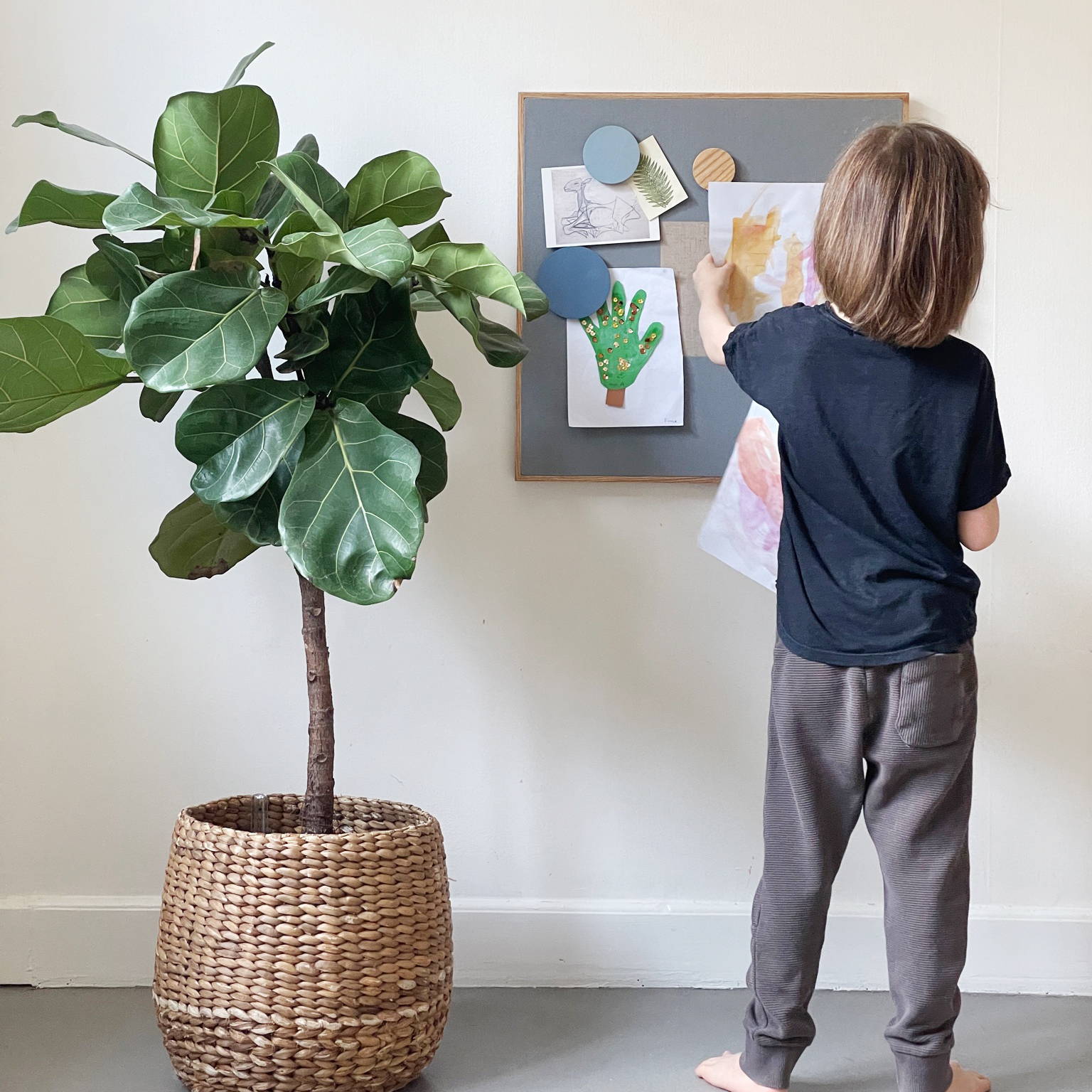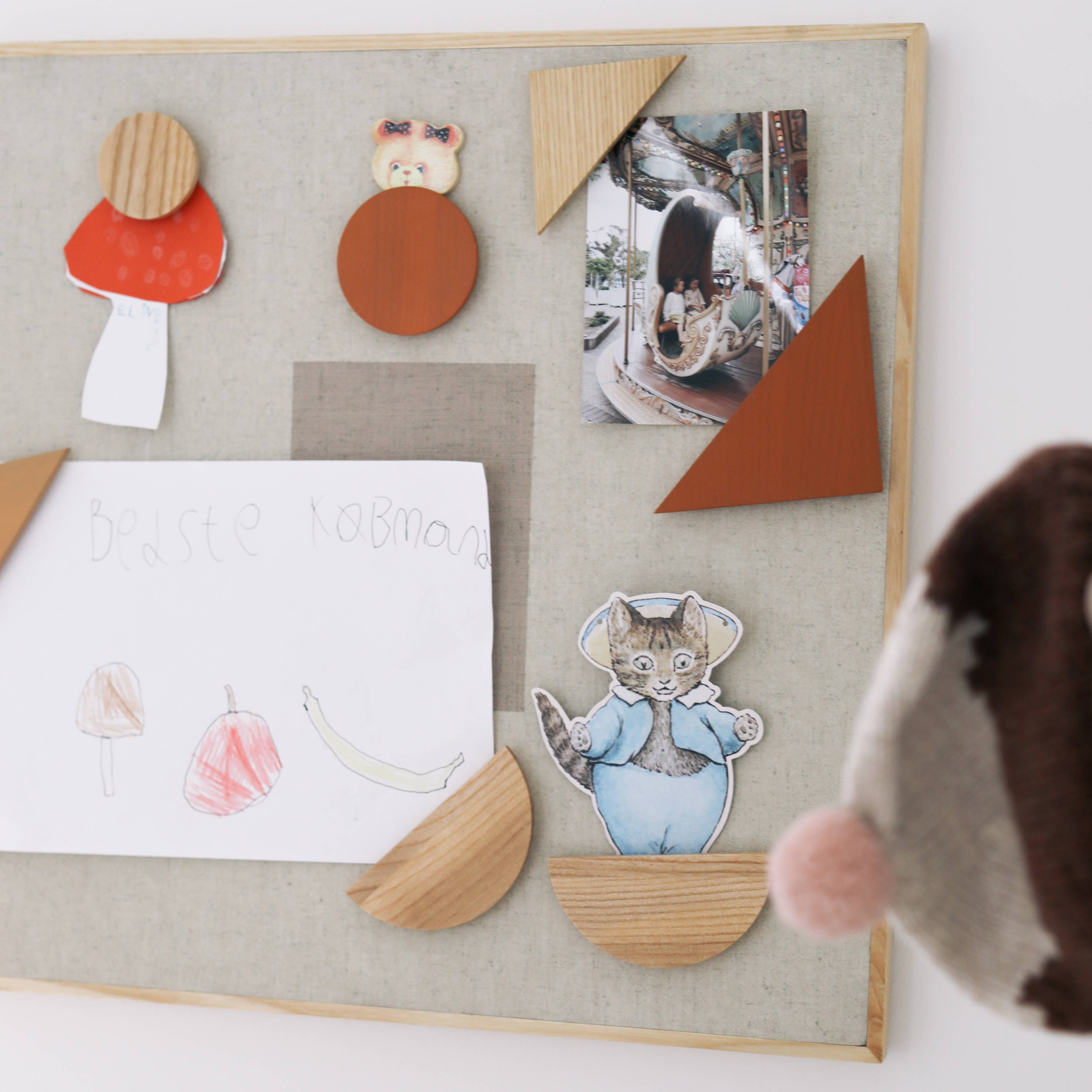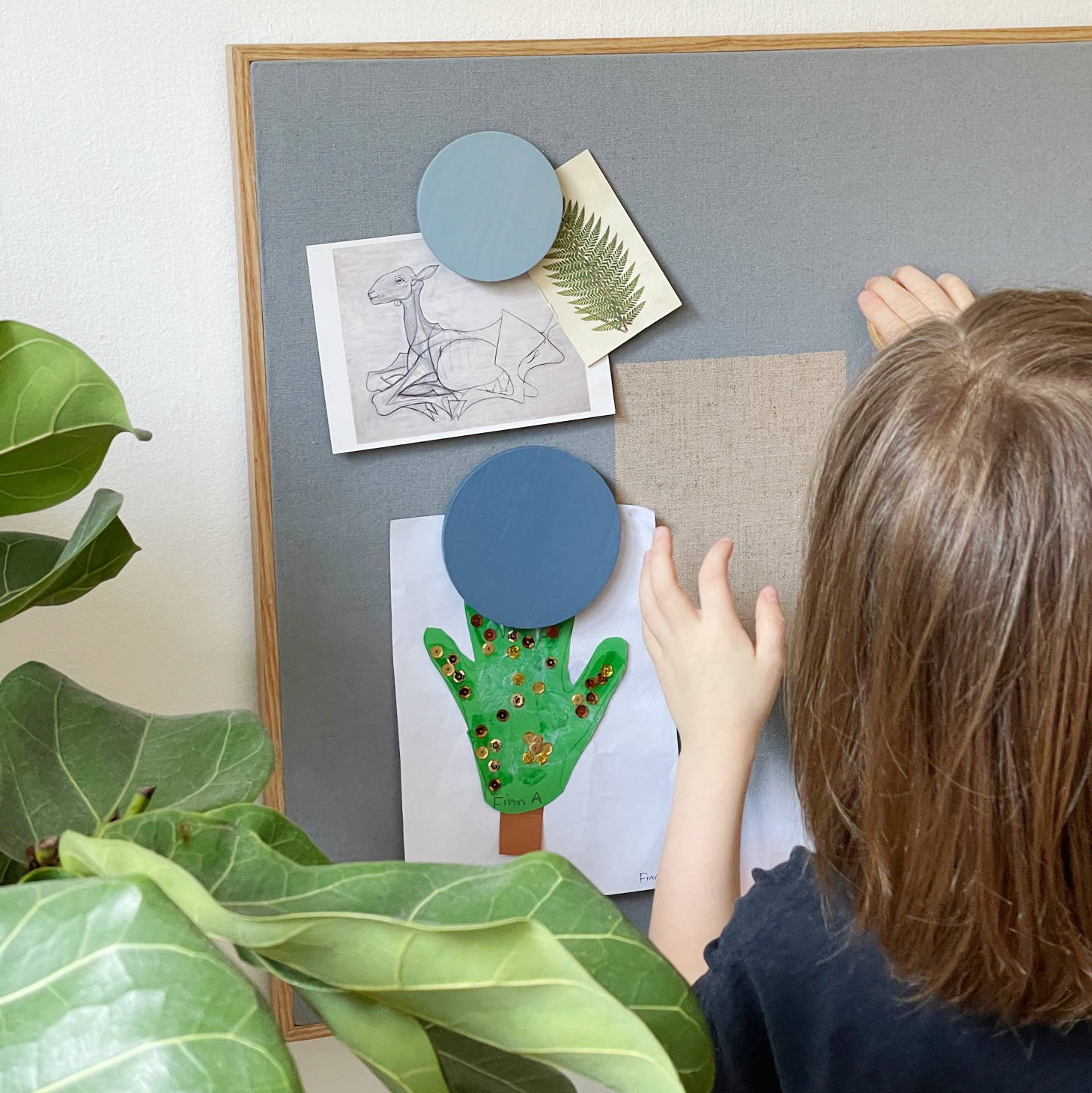 Designed to remind you of the good things in life
Kids love spending time looking at collages of pictures and postcards from family holidays, trips abroad or to the local park – good memories of good times. Let your child attach their favourite moments with their favourite people right beside their favourite drawings, bits and pieces – to make their own creative collage, expressing important sides of themselves.
The Noticeboard has a frame made of high-quality solid ash with a magnetic plate covered with a beautiful graphical print on cotton canvas. The magnets are made in ash with rounded edges and come in douche colours (non-toxic paint). Combined, they create a modern look with a timeless design that allows the piece/product to integrate seamlessly anywhere in the home.
The Noticeboard: € 135 & The Magnet Set: € 40