Penholder – New wooden design for your child's instant creative action!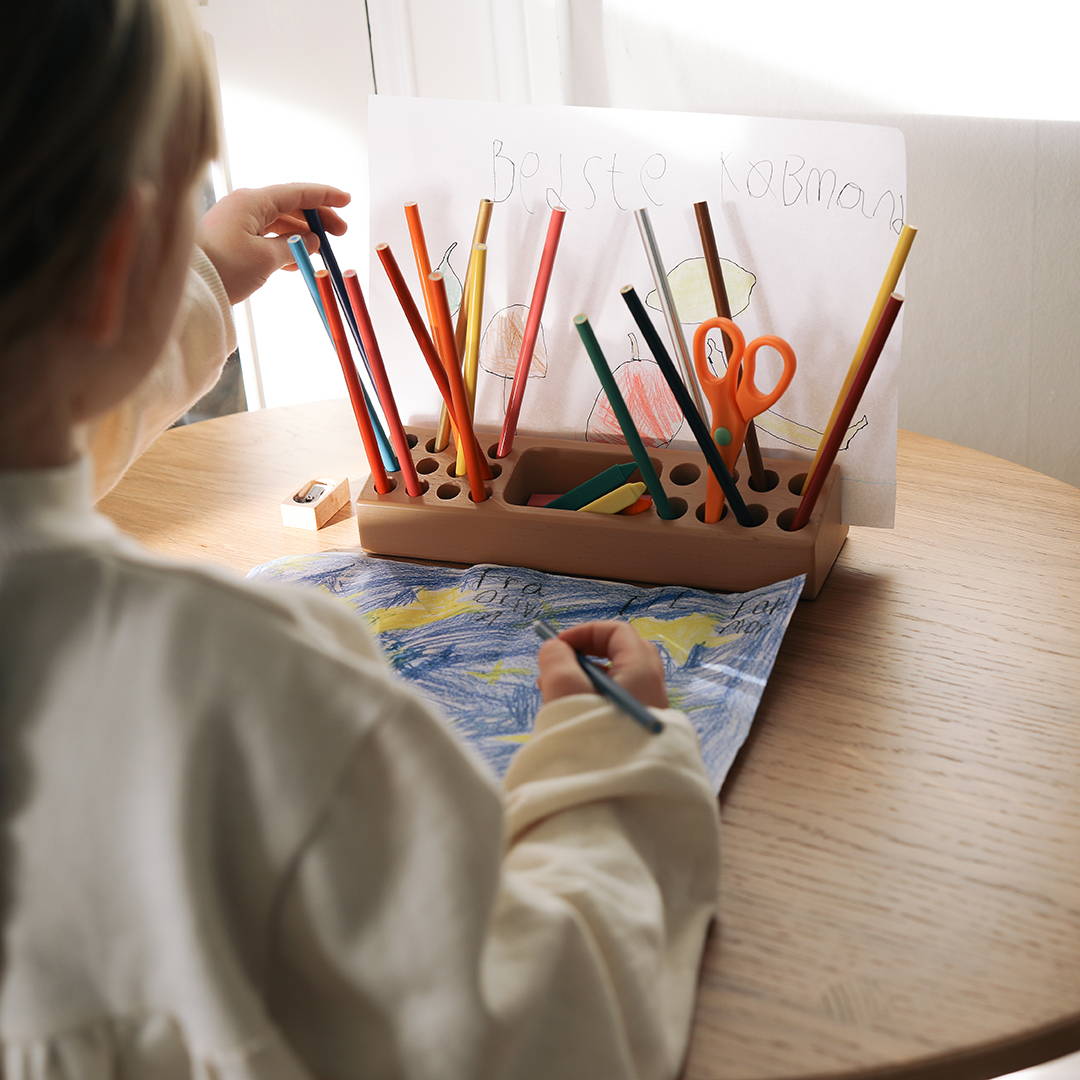 The Penholder - New exclusive wooden design by Nofred - Launching April 27th!
Keep track of your child´s favourite drawing and writing tools with this beautifully crafted penholder from Nofred.
If your child loves to sit and paint, draw or write little stories, they are going to love having their favourite pencils just within reach for instant creative action!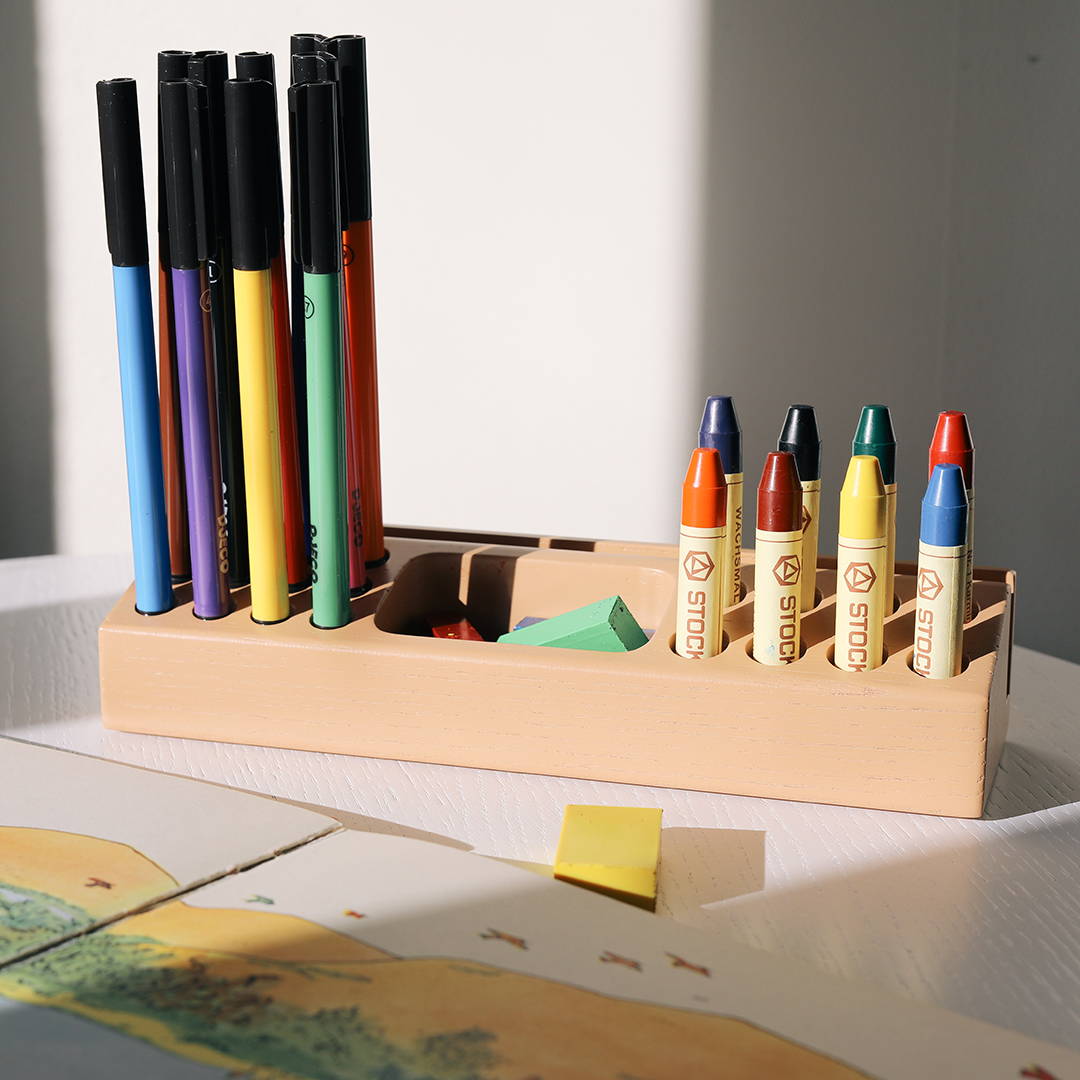 Portable organiser
– because inspiration is everywhere to be found
The Penholder makes it possible to keep various pencils, brushes and office supplies neatly and orderly arranged in an aesthetic and functional manner. It is portable between the creative and study space, practical and easy to handle.
The Penholder is made of beech wood with a non-toxic layer of paint, leaving parts of the pen holes exposed, to sneak a peak of the original craftmanship.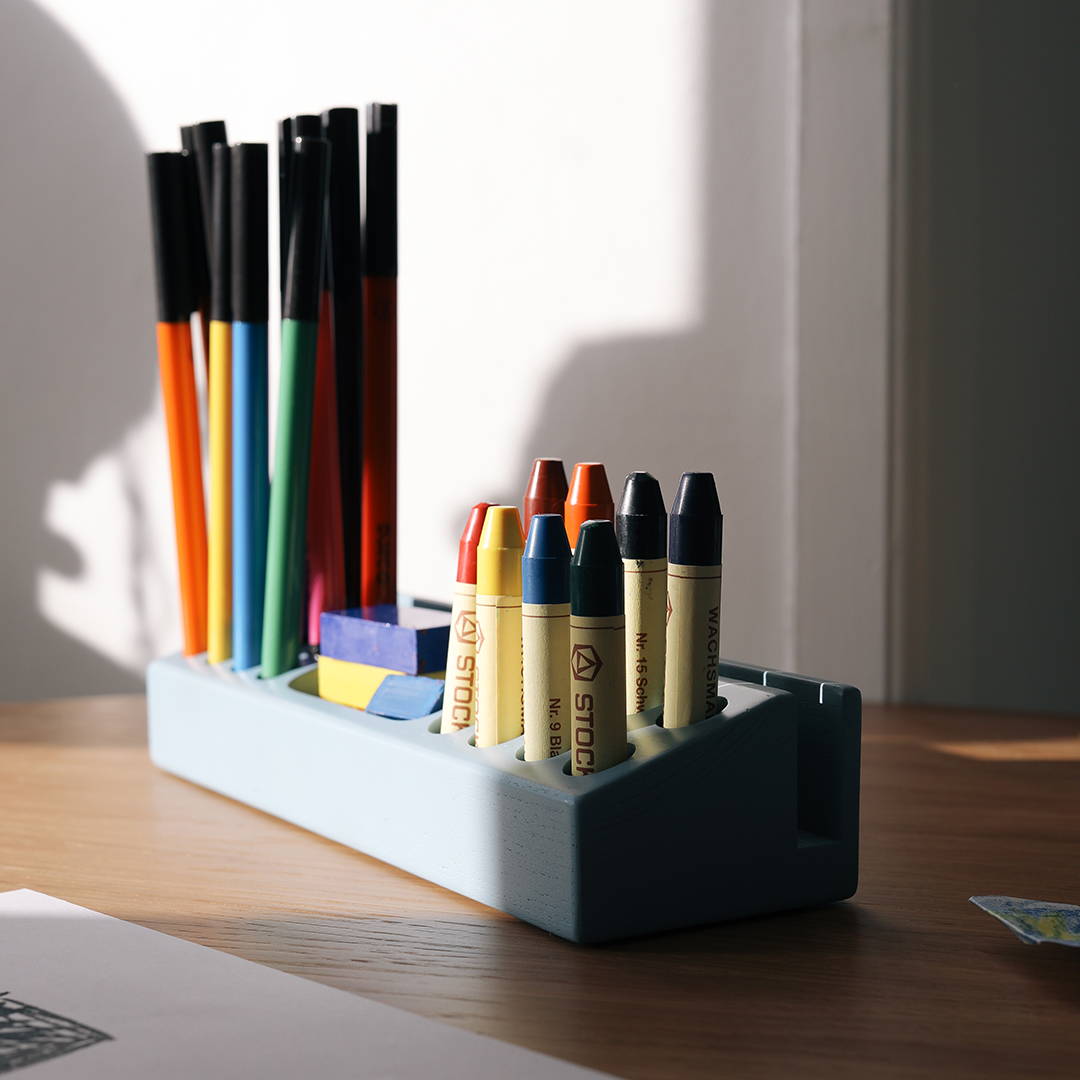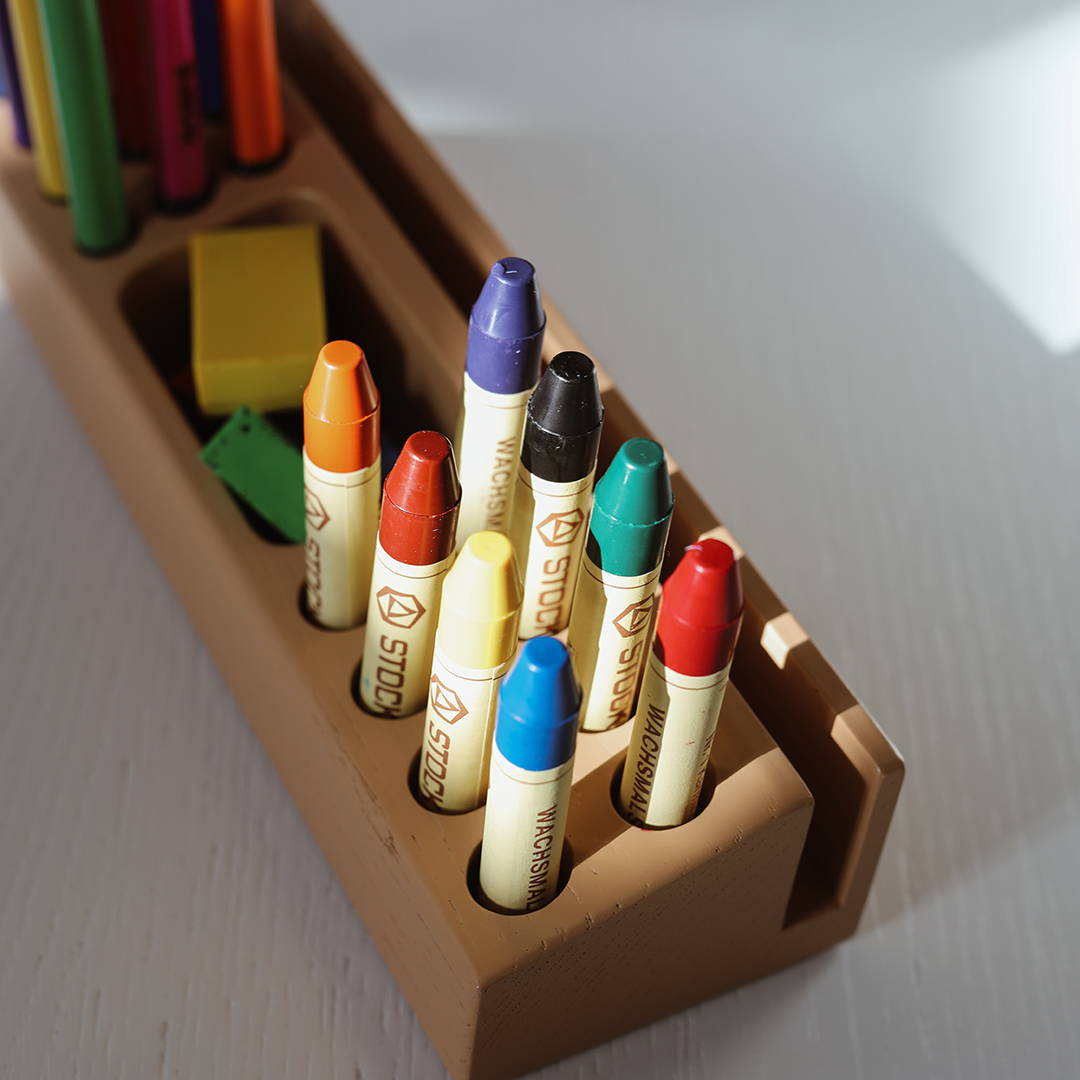 The Penholder is made in beech wood and comes in two colourways: sand and blue
An accessory designed to fit perfectly into the Nofred universe
The Penholder fits perfectly into the Nofred universe. It decorates any piece of furniture from our popular Mouse series and supports your child through all stages of learning, playing and being creative.
The smooth beech wood and the soft colour tones of blue or sand gives this timeless piece of Danish design a both practical and modern look – and it will surely fit into any home and space.
A beautiful, helpful and fun way to organize drawing tools, pencils and stationary.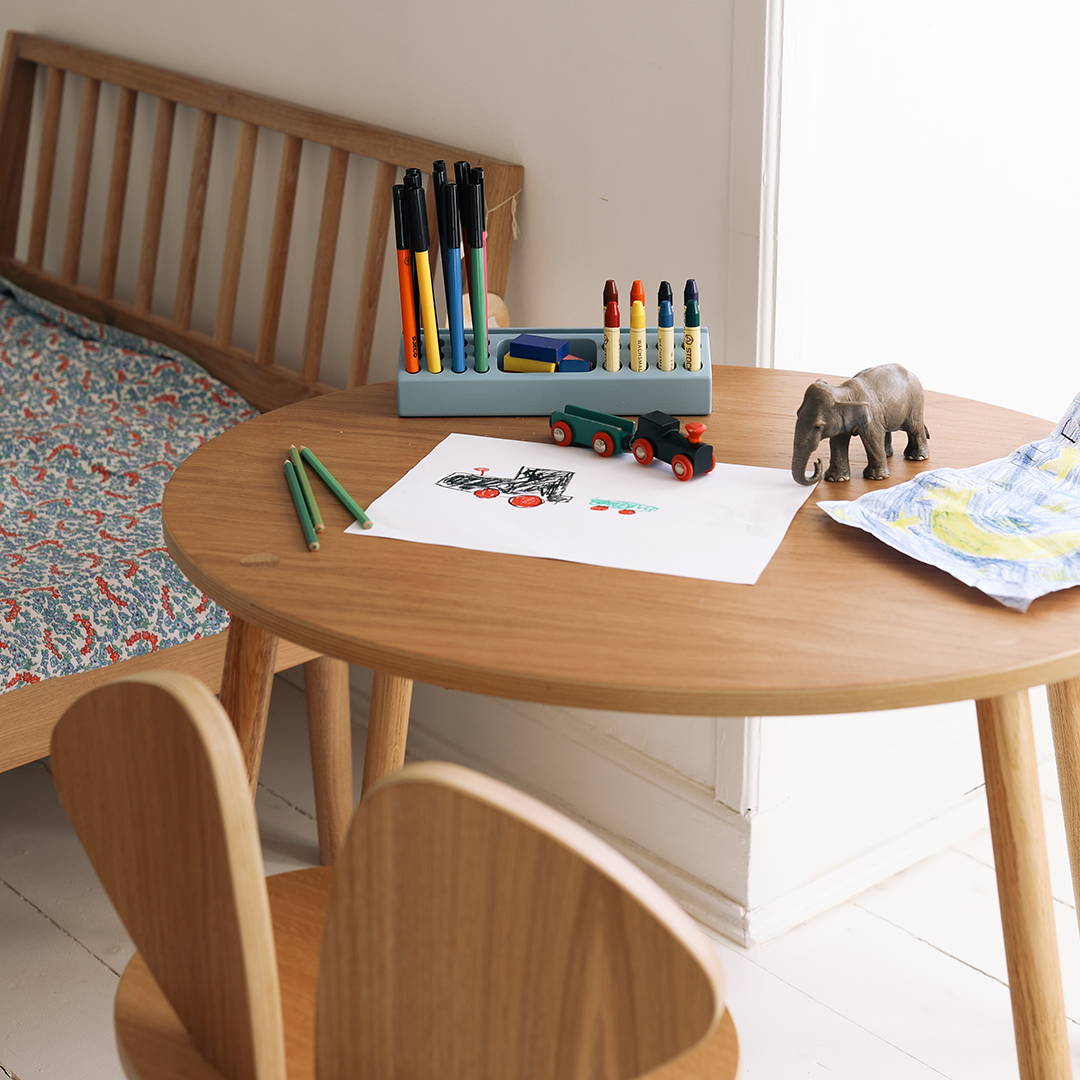 The Penholder works beautifully as an accessory evergreen for all desks and all generations, designed to last, to look good and to inspire.