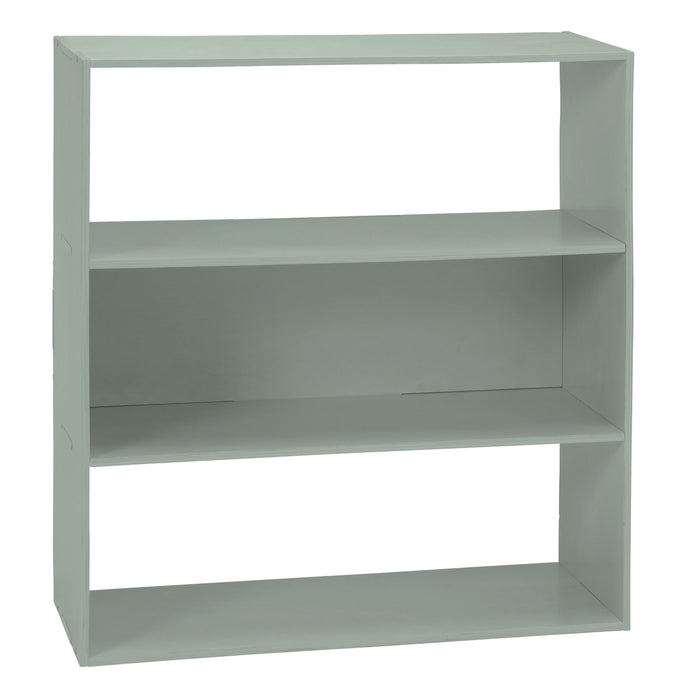 Kiddo Shelving
Original price
€175,00
-
Original price
€175,00
A multifunctional storage shelving system that allows you to design the children's rooms individually

With our Kiddo premium shelving system, we want to make it possible to meet children's individual needs. An open bookcase that creates a clean and organized look that can stand alone or be combined with several shelves and fits into any room where the child stays. Sophisticated wall shelves that provide a wide range of design solutions for storing your child's toys, books and displaying favorite characters - designed for everyday life with children. A modern wall shelf that instantly becomes a classic! You can buy one or more wall shelves and put them together according to your needs.Our mission is to make it easy to organize and create a simple and personal storage shelving system. Each rack comes with a clip, which is necessary to create the multi-shelf configuration. Each bookcase comes with 2 x wall hangers. /Danish design by Nofred
PRODUCT NAME Kiddo Shelving
AGE 3+
MEASUREMENTS W: 50 cm, D: 25 cm, H: 37,5 cm
WEIGHT 8 kg.
MATERIAL Birch plywood, non-toxic paint
CARE Wipe with a clean, damp cloth. Use mild soap on stubborn marks. Avoid rubbing and products containing ammonia
SAFETY This product is lab test certified in accordance with EU REACH regulations. And does not include nor exceed chemical substance limits set by the EU
PRICES
For details on shipping prices please go to our shipping page or contact us by filling out this form.
DELIVERY TIME
If you submit your order before 12 pm, we usually ship on the same business day.
Orders placed later are dispatched on the following business day, excluding Danish public holidays.
Our warehouse is located in Denmark and delivery time may vary within 1-3 business days.
TRACK & TRACE
Once your order has been shipped, we will send you the tracking number on the package via email.
Please note that it may take up to 24 hours from the time you receive the shipping confirmation email before the link is active.
RETURN & EXCHANGE
If the delivery appears to be damaged, we ask you to receive with reservation. If the product is damaged, please contact us within 24 hours at info@nofred.com.
For further details on prices and delivery please go to our shipping page or read our FAQs.